The Friday 56 is a weekly meme hosted by Freda's Voice.
Rules
Grab a book, any book.
Turn to page 56 (or 56% on ebook).
Find any sentence that grabs you.
Post it.
Link it at Freda's Voice.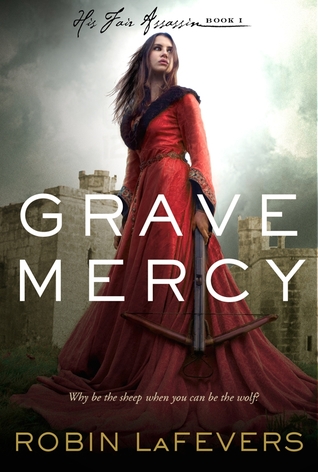 So I just finished this book and I loved it.
Therefore, I give you a quote from Grave Mercy by Robin LaFevers:
"Girls!" Sister Thomine calls out. "Enough chatter,
unless your plan is to talk your victims to death."
Grab a book and join the fun.