The Friday 56 is a weekly meme hosted by Freda's Voice.
Rules
Grab a book, any book.
Turn to page 56 (or 56% on ebook).
Find any sentence that grabs you.
Post it.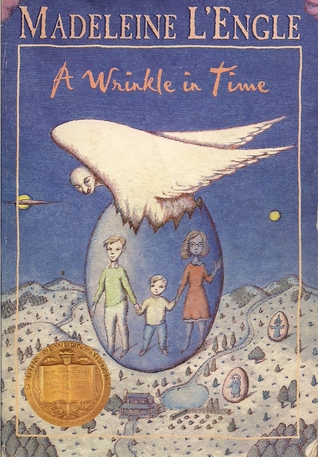 In a little over a month my students will be reading A Wrinkle in Time. I'm currently doing the quick reread/skim before we all read it together. This is a book that they picked out.
Did a shadow fall across the moon or did the moon simply go out, extinguished as abruptly and completely as a candle? There was the sound of leaves, a terrified, terrifying rushing. All light was gone. Darkness was complete. suddenly the wind was gone, and all sound.
Grab a book and join the fun.