Top Ten Tuesday is a weekly link-up hosted by The Broke and the Bookish.
This week's list is Ten Books for Readers Who Like X. I picked Fairy Tale Retellings!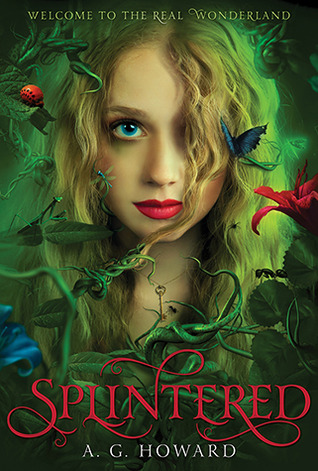 1. The Rose Bride by Nancy Holder
This one is easily one of my top fairy tale retellings. It is the story of The White Bride and the Black Bride. This isn't just a fairy tale though because, even though it is just for a bit, Artemis is also in it! Yep, a fairy tale retelling with a Greek goddess.
2. Midnight Pearls by Debbie Viguie
This version of The Little Mermaid is quite a bit different than the Disney version. It is great.
3. Sunlight and Shadow by Cameron Dokey
This is a retelling that doesn't come up very often. It is The Magic Flute. I really love this one. It is easily one of my favorite retellings.
4. Beauty by Robin McKinley
This was probably one of the very first retellings I ever read. It is Beauty and the Beast and I remember reading this one from the school library quite a while ago.
5. The Shadow of the Bear by Regina Doman
This is the story of Snow White and Red Rose. I really like this one because it is a Catholic retelling. And it it awesome.
6. The Night Dance by Suzanne Weyn
This story is a Twelve Dancing Princesses retelling. I love the imagery in this one.
7. Snow by Tracy Lynn
This is a Snow White retelling set in Victorian England. I wrote a review for this previously on the blog.
8. The Lunar Chronicles by Marissa Meyer
This is so NOT cheating to choose a whole series. How else was I supposed to pick just one?? There is Cinder, Scarlet and Cress as well as Fairest and Winter. This series covers quite a few of the fairy tales: Cidnerella, Red Riding Hood, Rapunzel and Snow White.
I would say the whole series but I haven't read Unhinged or Ensnared yet. This is an Alice in Wonderland retelling in case you were unaware.
10. Sun and Moon, Ice and Snow by Jessica Day George
This book was the first time I heard the East of the Sun, West of the Moon Nordic tale. I remember this being a good read. Especially since I really didn't know how the story would end.
As I get to the end of this list I am realizing that half of these titles are part of the Once Upon A Time series. All of the books in that series are great retellings.
These are Ten Books for Readers Who Like Fairy Tale Retellings. Feel free to share yours as well and check out the rest of them at The Broke and the Bookish.