Top Ten Tuesday is a weekly link-up hosted by The Broke and the Bookish.
This week's list is the Top Ten All Time Favorites. I'm choosing to focus on the favorites on my shelves. These are all books that I own and love. In no particular order, I give you My All Time Favorites from My Shelves.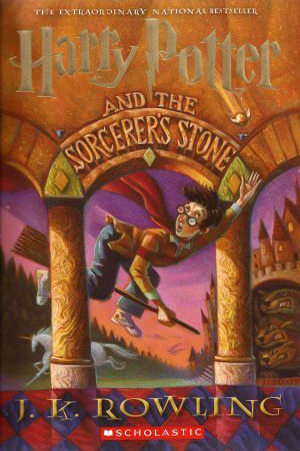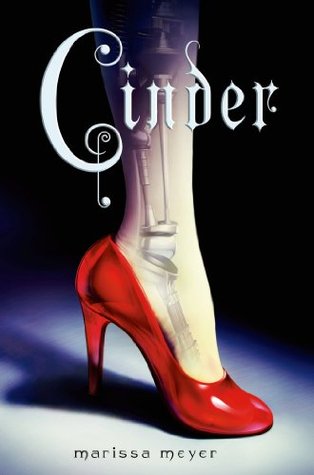 1. Green Rider by Kristen Britain
I don't know if it is entirely possible for me to even start this list without Green Rider. I found this book at a bookstore when I was in high school and I fell in love with it. My friend and I loved this series so much that we even designed Green Rider broaches and almost had them made.
2. Harry Potter series by J K Rowling
This list could not be complete without the amazing Harry Potter series. I don't think this even needs to be explained.
3. The Chronicles of Narnia by C S Lewis
Again, this doesn't really need an explanation. It is simply the wonderful Chronicles of Narnia.
4. The Storyteller's Daughter by Cameron Dokey
This was the very first fairytale retelling that I ever read. It is the story of the Arabian Nights. I blame this book on my fairytale retelling obsession.
5. The Giver by Lois Lowry
When I first read this book in fifth grade, I loved it. Reading it again with my sixth graders this year, I still love it.
6. City of Masks by Mary Hoffman
This book made me fall in love with Venice. Someday, I will visit Venice and see all of the places the Lucien and Arianna visited. Plus, there are times I wouldn't mind being Arianna.
7. In the Forests of the Night by Amelia Atwater-Rhodes
This was the first vampire book that I read. I still love rereading it (about every year).
8. A College of Magics by Caroline Stevermer
I really, really like this book. The magic isn't flashy. Faris doesn't even think it exists in the beginning. It is just a great book. There is an adventure and quite a few twists and turns.
9. Trickster's Choice by Tamora Pierce
First, it is Tamora Pierce. Second, I love Aly. Third, a really great book.
10. Cinder by Marissa Meyer
This is the most recently read book on this list. I thoroughly enjoyed Cinder even though I was very skeptical at first.
These are the Top Ten All Time Favorites from My Shelves. Feel free to share yours as well and check out the rest of them at The Broke and the Bookish.